Shero Marketing provides local SEO services for businesses serving customers or clients who are in close geographic proximity or within the same metropolitan area. The cornerstone of a successful local SEO campaign is a consistent name, address, and phone number (NAP) across niche and local citations, aka business listings. And reviews, many reviews across Google, and the rest of the web.
Shero Marketing is a data-driven SEO company providing high quality, ongoing monthly local SEO services. Our clients include single location businesses, multi-location businesses, franchises, local service companies, home service companies, startups, brands, e-commerce retailers, nonprofits, and corporations. Call now to request a free estimate.
Click on a heading link below to jump to that section of the page.
The 3 most important local citations for most local service businesses are Google My Business, Facebook, and Yelp but this can vary depending on the local service industry.
For example, a remodeling company's most important local business listings are a little different. The most important citations for a home remodeling company are:
Google My Business
Angie's List
Home Advisor
Houzz
Next Door
Porch.com
BBB
Chamber of Commerce
As you can see, many of these are niche citations for home service companies. These citations are also very important for plumbers, roofing companies, pest control, HVAC, appliance repair, window replacement, and power washing companies. Any local service company that provides services in people's homes should prioritize the citations above but also work on the rest of the very important, though more general local citations.
Business Listings Fast
One way to get a head start on your local citations is by signing up for a MozLocal listing subscription at moz.com/local. For $129, they will create dozens of local citations for your business and push your business information to top data aggregators who create even more local listings. This will save you literally 30 hours of your life that you won't get back by creating those citations manually. If you're pinching pennies, you can build all of them yourself. Just make sure you're wearing your patient pants. 😬
Local Citation Building Tips
For business owners who choose to DIY business listings, here are a few tips. Create a "master profile" spreadsheet or Google Sheet with your business' info below exactly as it appears on Google My Business and your website. Include the following info in the sheet's fields so that you can have everything in one place and document the status of each listing.
business name
address
phone number
short description
long description
categories (check out this cool GMB category lookup tool)
License or permit number
logo link from your website
contact name
contact email
documentation list of every citation site, listing url, username, email, password, and status
email @ your domain to verify and create listings
date business started
type of business
products/services with links to pages on your website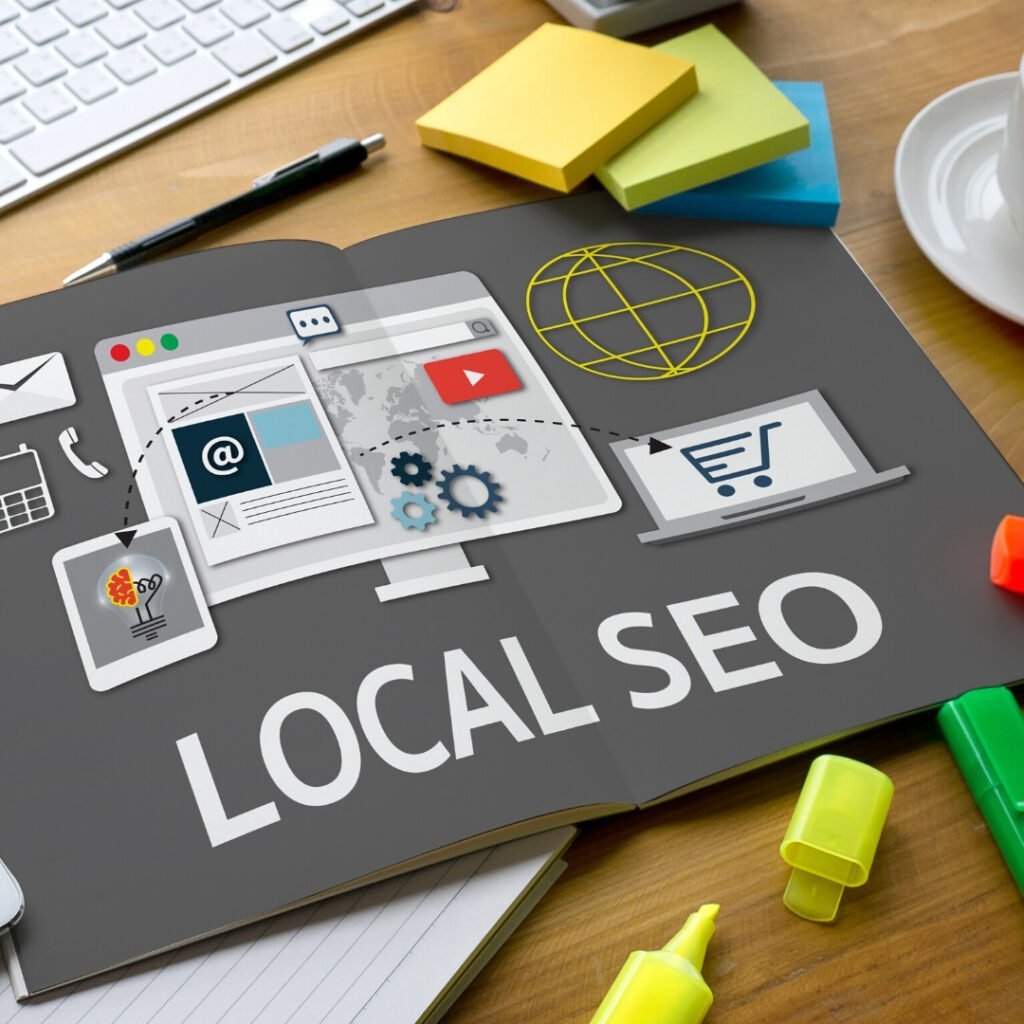 /
Which Local Listing Subscription Service is Better, MozLocal or Yext?
We prefer MozLocal to Yext because pricing starts at $129 per year vs. $50 per month for Yext. Another advantage of a MozLocal subscription is that your listings don't revert back to the way they were before or disappear altogether if you choose not to renew your listing. If you cancel a Yext subscription not only do all of your business listings revert back to the way they were before you started it (duplicate listings and all), some of them are removed automatically.
Where Can I Find Good Quality Citations to Create for My Local Business?
The best way to find good general and niche citations for your local business in via Google search. Try searching your competitors' name and address, or you can use a listing lookup tool like BrightLocal or Whitespark.
What Other Factors are Important for Local SEO Besides Citations?
Other important factors to consider if you want to rank locally in maps and the local pack are on-site optimization, schema deployment, and a clean backlink profile.
MONTHLY LOCAL SEO SERVICES
Shero Marketing offers ongoing monthly SEO services for various types of local businesses, including local retail shops, lawyers and law firms, consultants, CPAs, counselors, doctors, dentists, bike shops, auto repair shops, gyms, pilates studios, yoga studios, restaurants, and more.
We offer several local SEO packages starting at just $1000 per month.
LOCAL SEO PACKAGES
Budget Shero
The Budge Shero package is a great way to see how investing in SEO services for your company pays off. While it only includes 1 blog post per month, it still includes on and off-site optimization, schema deployment, social media posts, Google Analytics tracking & custom reporting.
Content Shero
This is a practical option to keep your SEO campaign moving in the right direction. You get everything in the budget Shero package plus 4 blog posts, 2 service/article pages, ad 12 social media posts per month. This is a great deal for high quality, local SEO service. Want a custom package? Call us.
Super Shero
Ready to dominate? This package is a great option for businesses with multiple locations, or in competitive markets & densely populated cities like Houston, LA or New York. Includes everything in the starter package plus 4 blog posts, 2 pages, and 20 social media posts per month.
SCHEDULE FREE LOCAL SEO CONSULTATION
Contact Shero Marketing to schedule a free consultation for monthly local search engine optimization campaign management. Proudly serving valued clients across the United States from Fulshear, Texas just outside the Houston suburb of Houston. We look forward to helping your local business succeed with a strategic organic local search marketing campaign.
CONTACT US